:::
Circular Economy Development in Taiwan Sugar Corporation and its Carbon Emission Reduction Impact
Circular Use of Resource and Energy for Carbon Reduction
According to the Circularity Gap Report issued by the Dutch organization Circle Economy in 2021, implementing circular economy can reduce carbon emissions by 39%, which equates to 22.8 billion tons of carbon reduction. In its analysis report in 2019, the Ellen MacArthur Foundation pointed out that circular economy can reduce 40% (around 3.7 billion tons) of carbon emission brought by cement, steel, plastic, and aluminum by 2050. Implementing circular economy is an effective way toward a net zero future.
With its sugar manufacturing history of over a century, Taiwan Sugar Corporation (TSC) has set up a strong foundation for circular economy that is environmentally friendly and facilitates resource reuse. Bagasse from the sugar production process can be used as fuel for the sugar refinery that generates steam for power generators and sugar cane presses; excess steam can be used as a heat source for sugar manufacturing processes. Sugar refineries are self-sufficient in most of their energy needs and have long been the model factories for combined heat and power (CHP) and energy conservation. TSC has been acting in accordance with the government's green energy policy for many years; green energy solutions including solar photovoltaic systems (roof-top, ground based, and floating) and biogas power generation have been adopted to enhance energy sufficiency in Taiwan, and we are gradually attaining the goal of a Nuclear-free Homeland. In the meantime, we hope more enterprises will invest in or collaborate in green energy production so that the green energy industry in Taiwan can prosper and low-carbon energy transformation can be facilitated.
A "Sharing Economy" has emerged in recent years. In this model, ownership is replaced by "usership" as users can buy the service instead of products. Consumers do not have to buy products just for short-term needs nor do they have to throw away things as they are no longer needed. TSC is re-defining consumers' needs; resources can be fully used and carbon emissions can be reduced by adopting the circular models of "renting instead of buying" and "leasing instead of selling." Such a model is adopted by TSC for its office lighting ─ suppliers not only provide lighting and maintenance services but also take care of recycling and reuse of lighting equipment thus reduce waste of resources. When promoting investment projects, such as solar photovoltaic systems, suppliers will need to set up equipment and TSC pays for the lease. This model will facilitate suppliers to provide equipment that is high quality, durable, and reusable. Users will benefit from this model and supply chain carbon emissions will be reduced.
Circular TSC for a Circular Taiwan
TSC has acted to transform the industry and set its vision to be the benchmark for health and green industry in the Asia-Pacific region. Following the government's 5+2 Innovative Industries Plan, TSC has set its core strategy as "promoting new agriculture and moving towards circular Taiwan" in order to move forward to a sustainable net-zero future. Our investment in circular economy is synonymous with investing in Taiwan's future. We have seen successful cases, such as biogas power generation and agricultural waste reduction and have driven industry upgrades in Taiwan with our efforts in implementing circular economy. External costs, such as air and water pollution and carbon emission, can be decreased with the transformation from traditional linear economy to circular economy. Our ultimate goal is to drive TSC's net-zero and carbon reduction actions and achieve the "6E Benefits", namely improvements to Economy, Environment, Ecology, Energy, Employment, and Education.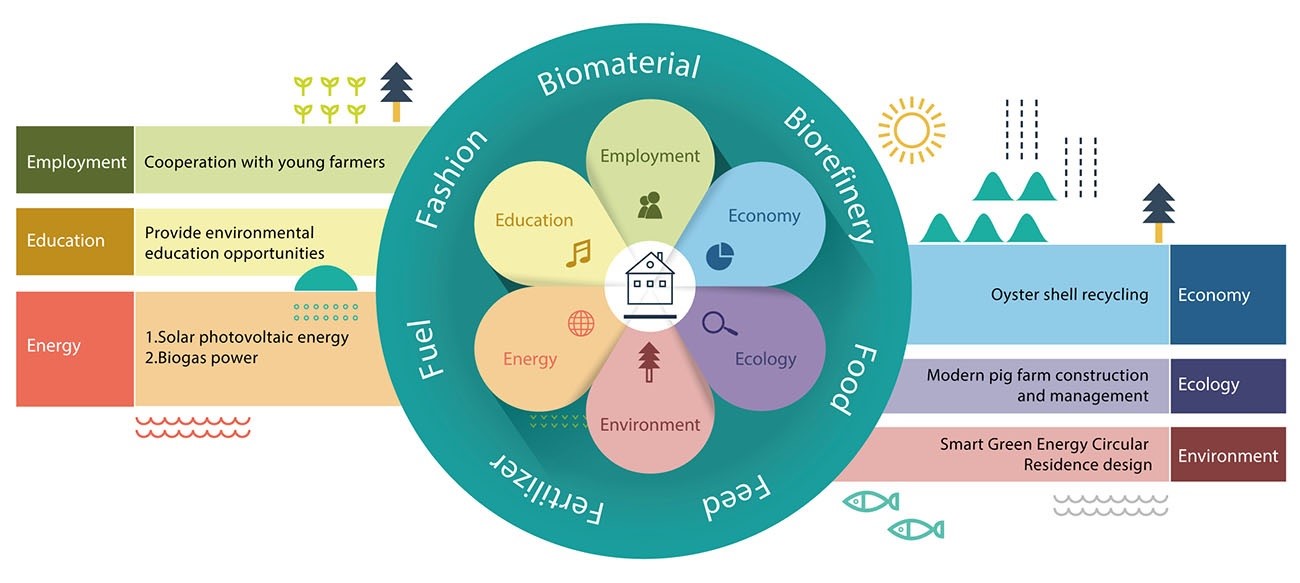 Fig. 1. Circular TSC for a Circular Taiwan.
I. Dong Hai Feng Agricultural Circulation Park
TSC has followed the government's policy of promoting biogas power generation for pig farms and set up Dong Hai Feng Agricultural Circulation Park, which integrated negative pressure ventilation, water curtains, biogas power generation, and a solar photovoltaic system. The goal is to become the demonstration venue for the modern livestock business. Its biogas center collects and processes pig manure and urine in the park for zero-pollution pig farming. Dong Hai Feng is the first demonstration facility that applied for the agricultural waste co-digestion and reuse test program from the Council of Agriculture. It will transform biomass into power (electricity) with the help of micro-organisms. This will promote green energy and reduce greenhouse gas (methane) emission, and the biogas residue and slurry will be used to produce organic fertilizer. As biogas is being reused for power generation, carbon reduction for Dong Hai Feng is estimated to reach 2,000 metric tons annually. From November 2019 to June 2021, Dong Hai Feng has collected 530 tons of fruit peels from nearby farmers' associations and juice producers and has processed the peels for co-digestion. In addition, Dong Hai Feng was given the highest award for business model maturity, Level 4 Optimizing, by the international circular economy standard BS 8001.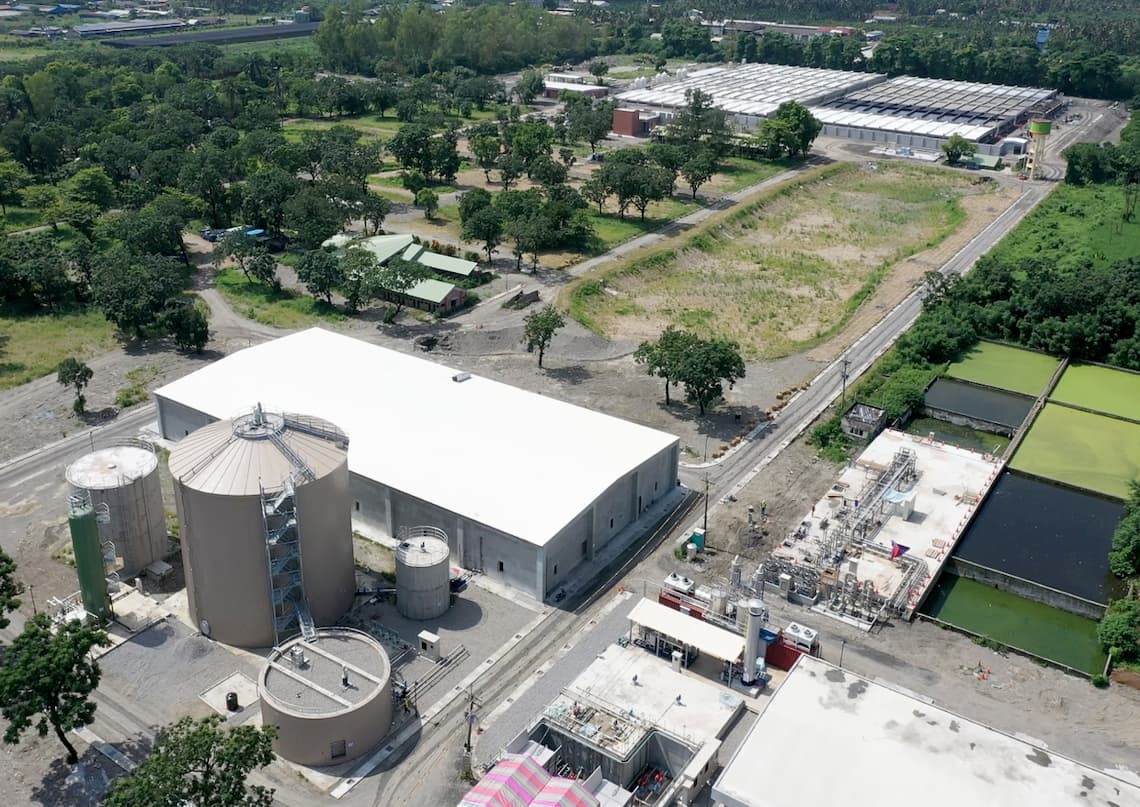 Fig. 2. Aerial view of Dong Hai Feng Agricultural Circulation Park.
II. Oyster Shell Biomaterial Plant
To implement circular economy as indicated in the government's policy, TSC established a biomaterial plant to solve the environmental issues caused by discarded oyster shells. By adopting energy conservation production processes, TSC turned oyster shells into calcium carbonate (CaCO3) that can be used for fertilizer and animal feed production. TSC will continue to research and develop for more high-value biomaterial applications which help fully utilize oyster shells. TSC's goal is to become an industry leader in circular economy and bio-refining, who facilitates industry uplift and enhances resource value.
In addition, the biomaterial plant purchases oyster shells through a public bidding process, which has won the confidence of local oyster shell recycling businesses. A collaboration network among oyster farmers, oyster processors, and recyclers has been established that can increase profits for oyster farmers, provide more jobs, and expedite local economic development. The carbon footprint of calcium carbonate produced by TSC is 27% less than that produced with traditional method and a full 91% less carbon emissions than calcium carbonate produced by mining limestone. By adopting premium calcium carbonate produced by the TSC's Oyster Shell Biomaterial Plant, the downstream vendors, such as fertilizer producers, animal feed producers, and chemical product manufacturers, will significantly reduce the carbon footprint compared with using material from mining. A new business model is thus built which reduces carbon emissions and enhances competitiveness of Taiwanese businesses.
Fig. 3. TSC has involved in the development of various products with oyster shell powder.
III. Taisugar Circular Village
TSC adopted the circular economy concept and built Taisugar Circular Village in Shalun, Tainan. The concepts of reuse, recover, repair, waste reduction and energy conservation are fully implemented through its design and lifecycle. This is a sustainable, smart, and green community which is environmentally friendly, conserves water and energy, and has low-carbon emissions. It is not only a benchmark for circular economy but also helps to provide housing for the Science City in Shalun for a greener and healthier lifestyle. Carbon reduction in the construction of Taisugar Circular Village in Shalun reached 20,000 tons, which represents a reduction of 22% when compared with traditional materials and building methods. It is the first residential unit in Taiwan that adopts the innovative business model of "right to use instead of right to own" and "leasing instead of owning." Taisugar Circular Village is a pioneering model that promotes resource reutilization and economic efficiency.
This Circular Village transformed the traditional building concept. Designers, builders, and manufacturers realized the value of circular economy and were willing to change the design and operation model from that in a linear economy to a truly circular and collaboration model. This collaboration helped with carbon reduction and pushed the construction industry in Taiwan to move in a new direction.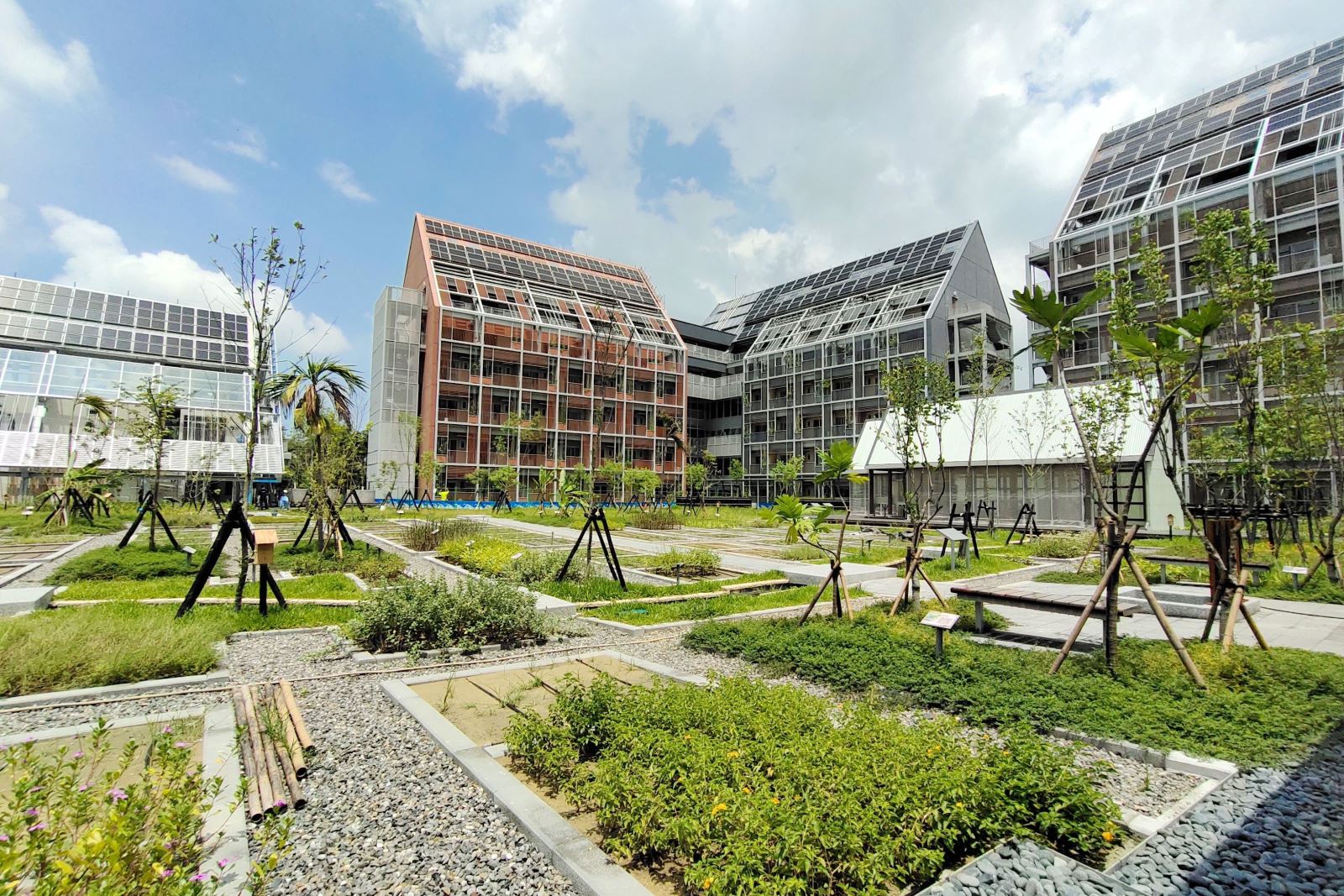 Fig. 4. Residential buildings and the urban farm in the Taisugar Circular Village.
The Circular Economy and Decarbonization Strategies in TSC
In order to fulfill TSC's vision and goals of becoming a "healthy and green company", implementing circular economy and building a low-carbon enterprise, its central strategies are briefly described as follows:
I. Construct green supply chains
For meeting its green production target, each business unit in TSC regularly checks its energy consumption and sets energy-saving targets to further review and improve. Meanwhile, TSC promotes its products to obtain Carbon Footprint Verification Declarations (碳足跡查證聲明書) and Carbon Footprint Label Certificates (碳足跡標籤證書) as the basis of applying for "Carbon Reduction Label" in the future. Moreover, in accordance with the requirements of green production, TSC actively selects environmentally friendly suppliers that provide green products satisfying environmental protection and low-carbon lifestyle. TSC's requirements include proposing environmentally oriented procurement plans for participating suppliers to follow and making a list of environmentally hazardous substances or greenhouse gas emission processes which suppliers are required to avoid.
II. Strengthen energy efficiency and create a low-carbon operation mode
TSC is committed to improving the efficiency of the manufacturing process, moving toward expanding the use of renewable energy, and developing a low-carbon industry. In the future, TSC will be continuously updating facilities to improve efficiency through a carbon emission inventory and strict energy efficiency management. The long-term goal is to further change the energy structure and abandon high-carbon fossil fuel energy sources gradually. TSC applies green renewable energy technologies and adopts solar and biomass energies to establish a low-carbon energy network. In addition to relying on external renewable energy technologies, TSC will use the biogas power generation modules built by its livestock industry to establish its own energy cycle plan, moving towards an energy transition decoupled from carbon emissions.
III. Developing diversified and value-added utilizations of resources
TSC takes advantage of its core capabilities to implement innovative product thinking by planning and exploiting "high value" and "full utilization" of local biological resources. Thereby, TSC introduces the concept of 5F1B: Food, Feed, Fertilizer, Fuel, Fashion and Bio-materials to develop product diversification as a value-added direction, such as high-value utilization of pig by-products, reuse of oyster shells, and value-added utilization of whole sugarcane. TSC is actively seeking opportunities for professional cooperation and development at home and abroad to build momentum for business performance. The diversified development and value-added utilization of circular economy in the supply and production chains drives energy conservation and the economic value of products and materials, and thus contributes to carbon reduction.
Conclusion and Outlook
After the 26th United Nations Climate Change Conference (COP26) ended in the U.K. in November, 2021, the majority of countries in the world are talking about the goal of net zero transformation by 2050, Taiwan is also actively deploying it. Under the coordination of the Executive Yuan, the government has begun to assess and plan the possible path for Taiwan to reach its net zero emissions target by 2050. In addition to the stable energy transition, government agencies will also propose a systematic approach for carbon reduction in numerous fields, which covers manufacturing, transportation, housing, and agriculture. Net zero emissions is an international trend and also an opportunity for companies to enhance their competitiveness. Both supply and demand ends of the market must change their strategies, seize new business opportunities, and strengthen Taiwan's influence in the global supply chain. TSC is an important supply chain partner for many domestic and foreign companies. It possesses the advantage of upstream and downstream connection while also links consumer demands with supply networks. In the future, TSC will actively facilitate net zero cooperation for related industries and build TSC and Taiwan into a demonstration base for implementing circular economy, moving towards net zero emissions, and accelerating the transformation of the industrial recycling network.